Meet the HiTouch Leadership Group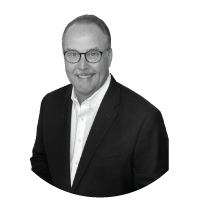 John Frisk
President
With over 30 years in the industry, John Frisk brings to HiTouch a drive for excellence and a passion for people.  John is always applying creative ways to drive sales, acquire new business, and maintain the quality standards that tenured customers have learned to expect.  He has pride in his team of employees and respects their commitment to HiTouch.  In his downtime John enjoys exploring the variety of Nashville dining venues, golfing with friends, and a glass of great Cabernet.
A few quick questions with John Frisk
What is your favorite part about living in Nashville, TN?
The greatest part about living in Nashville is how welcoming everyone is and generally all have great attitudes
Who is your hero and why?
My dad. My dad taught all of his children what respect means, how to work for a dollar, take responsibility for things in life
What's your secret talent?
I'm a very good cook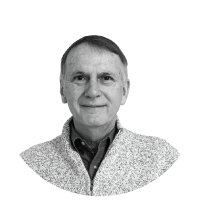 Butch Johnson
Executive VP E-Marketplace
Butch has been in the office products industry since 1978 – over 42 years and counting! Yes, he was in the cradle when he started unloading box cars for Boise Cascade Office Products in the dark ages.
He has made stops at two other Fortune companies and three different independent dealers along the way. He can't change his oil and he has no skills with tools of any kind EXCEPT Excel and he is pretty capable with this Bill Gates creation. He enjoys history podcasts and watching the Vols (who have been in the wilderness for 15 years) and he still proudly wears his Peyton jersey. Most of all, he prizes his eight (8) grandchildren from 6 months to 12 years.  Butch was the first employee of MyOfficeProducts in 2002 joined a day or two following the BIG BOSS, John Frisk. He currently leads his team on a daily mission to conquer the 3P marketplaces – Amazon, Walmart, Target, eBay and Newegg.
A few quick questions with Butch Johnson
What is your favorite part about living in Manchester, TN?
As Walt Disney said "greenest state in the land of the free".  Fabulous 30 acres where I can be socially distanced whenever I choose
Who is your hero and why?
Winston Churchill – civilization hung in the balance and he stepped up.  But my real hero was my grandmother who lived simply, loved a lot and never traveled more than 8-10 hours from where she was born in West Tennessee
What's the worst gift you ever received?
A Ham that had an expiration date over a year removed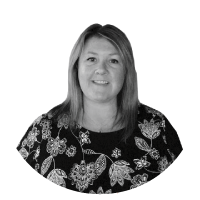 Deb Huber
VP of Customer Experience
Deb has been in the office products industry since 2000. She joined HiTouch Business Services in 2009 through an acquisition and has managed many external and internal customer facing teams eventually leading her current role, VP of Customer Experience, in January 2020. Her belief is if we engage with our customers, truly listen to their wants and needs, create solutions and execute them, happy loyal customers will follow. A bad customer experience is remembered, but a great experience is felt and talked about. At HiTouch we strive for making our customers feel they are our priority. While away from the office, you will typically find her running her kids around to sports and social events, spending time with friends and cheering on the Indianapolis Colts with her husband, Gary.
A few quick questions with Deb Huber
What are you really bad at that you'd love to be great at?
Singing. As a little girl, I wanted to be Shirley Temple so bad, curly hair and all, however I can't carry a tune in a bucket.
What was your favorite band in high school?
High School was such a long time ago, I can take you back to college and it was DMB, Blues Travelers and The Grateful Dead
If you could choose to do anything for a day, what would it be?
If fear was taken away, I would hang-glide, I imagine that is one of the freest feelings, soaring across the sky.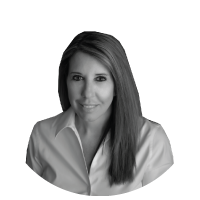 Tracy DeMario
AVP Customer Success
Tracy has a long standing track record of successfully managing small and large national sales teams. She places an emphasis on collaboration, client relationships and strong account management.  Outside of work she spends most of her free time with her family, traveling, visiting historical sites and attending live music shows – anything from a good local cover band to a big concert. Tracy has been with HiTouch since August 2020.
A few quick questions with Tracy DeMario
Who is your hero and why?
Michelle Obama – wife, mother, lawyer, philanthropist – boss lady
What's your secret talent? 
I can juggle
What would you sing at karaoke night? 
Weezer, Sweater Song