Healthy at Home: The Benefits of Exercise in a Pandemic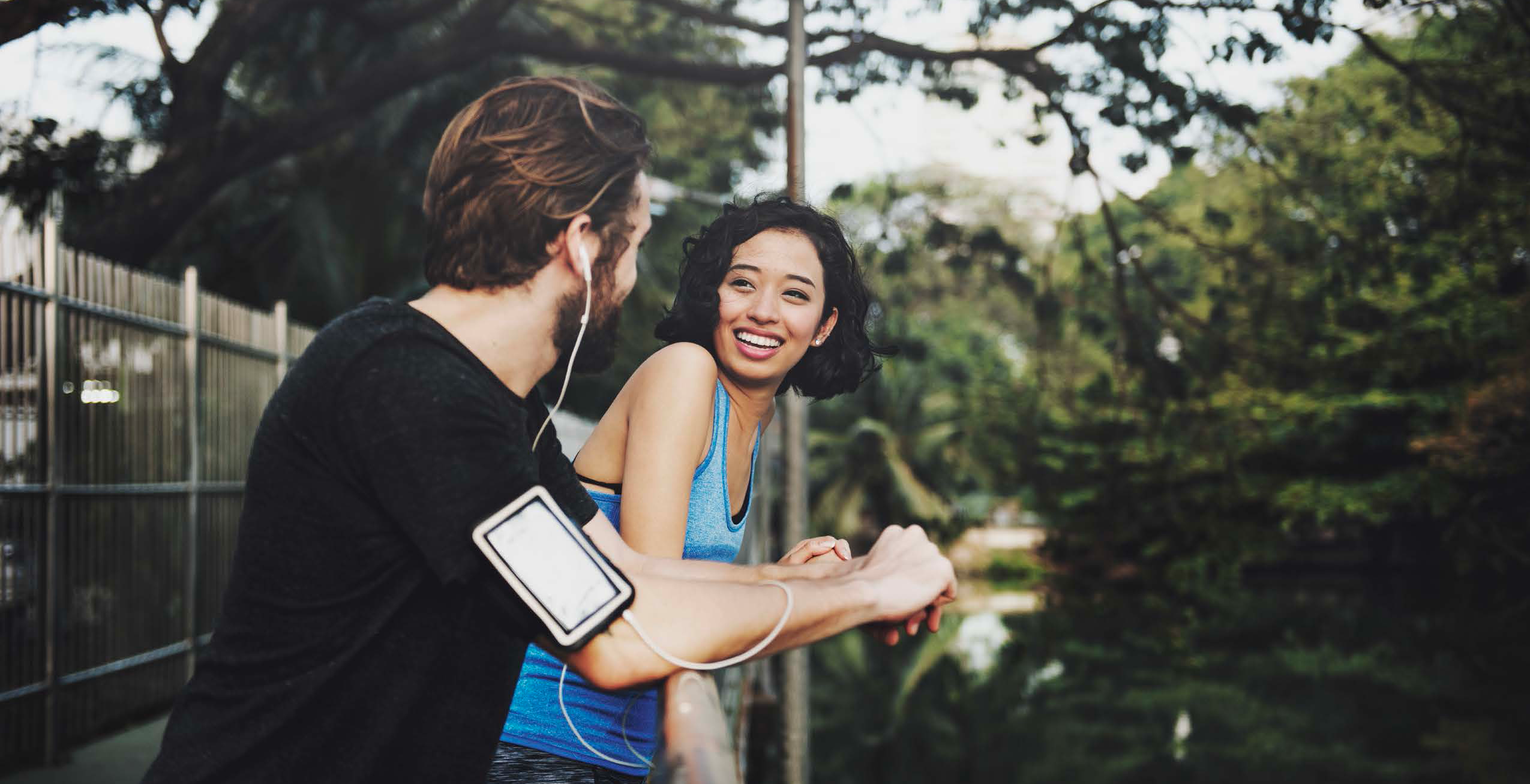 We're still in the midst of a global pandemic. Maybe you're navigating new challenges at work, or maybe you're pulling double duty as a business owner and a homeschool tutor. Whatever your situation, exercising at home during a pandemic might be the furthest thing from your mind.
In reality, it should be a top priority.
Why Exercise in the Middle of a Pandemic?
There have been countless studies about the effects of exercise on our health, and those effects didn't disappear when the pandemic arrived. Our bodies are designed to move, and they function better when we live active lifestyles.
Finding the motivation to move when we're stuck in isolation, however, is something none of us were truly prepared for. No one promised this would be easy, but the following benefits of exercising during the pandemic can make it a bit more enticing.
Exercise Fights Anxiety and Depression
Exercise isn't a cure-all for conditions like anxiety and depression, but it has been shown to improve symptoms and heighten feelings of well being. When you exercise, your brain releases endorphins, which are feel-good chemicals that make you happy.
Exercise can also give you something to focus on and escape the chaos around you, which can give you much-needed respite from all the negativity happening right now. Whether you're working from home or navigating a new "normal" at work and feeling stressed about it, exercise can help you place your stress on hold.
It Improves Sleep Quality and Mood
People who exercise tend to sleep better at night, according to numerous scientific studies. If pandemic stress is keeping you awake at night, exercising during the day can help you fall asleep faster, stay asleep longer, and get a better quality of sleep. You'll wake feeling more refreshed and less groggy in the morning, which can help you start a new day on the right foot.
Staying Healthy Boosts Immunity
Getting a full night's rest and easing stress and anxiety contribute to a higher level of health. Other activities, such as eating nutritious foods, avoiding smoking and alcohol, and maintaining a healthy weight can also increase your overall health.
Good health is directly related to your immune system. The healthier you are, the less likely you are to experience illness. Your body can use its resources to ward off germs and fight infections when it's not busy expelling your body of toxins or going into stress overdrive.
Tips for Staying Active at Home or Work
Many gyms are still closed. Local ordinances require people to wear masks in public. Maybe your kids are unpredictably in and out of the classroom, making it difficult to stay on a normal exercise schedule.
Finding time to exercise might not look like what it used to. Today, it takes a little more creativity and finesse to squeeze in a workout in between increased home demands, new work conditions, and public limitations. Use these tips to keep your workouts on track and top of mind:
Think of All Movement as Exercise
Working out doesn't have to mean lifting weights or running on a treadmill at the gym. Instead, shift your definition of exercise to include all types of movement. This could be doing squats at your desk in between conference calls or taking the stairs instead of the elevator. Try to work in more movements throughout your day to stay active.
Break Up Your Workouts
Don't have time for a straight hour of exercise anymore? A few 10-minute sessions throughout the day might make more sense. Filling small blocks of time with movement can help you stay active around your schedule.
Exercise with Your Kids
If you have kids who are spending more time at home, remember they need exercise just as much as you do. Turn it into a family workout, even if it's just a game of jump rope or a dance party.
Set Specific Goals
It's not always enough to say "I'm going to exercise today." Getting specific can add a layer of tangibility to your goals and make you more inclined to follow through. For example, you might make it a goal to walk or run for 15 minutes every day or play tennis every Tuesday. Set a specific goal, then put it in writing and read it every day.
Get Outside Every Day
If you're not under a stay-indoors order, make it a point to get outside every day. That's how you get your Vitamin D, which is important for immunity. The fresh air and sunshine are also good for your mental health.
Pull Double Duty
Got a conference call? Turn it into a walking meeting. Sitting at a desk all day? Do some stretches while you read emails. It doesn't have to be all work and no play. Turn those boring pockets of time into worthwhile activity. Building healthy habits at home and in the workplace are part of pandemic survival. For ways to transform your workspace into a health-focused one, reach out to our team.