How to Create Brand Awareness with a Virtual Conference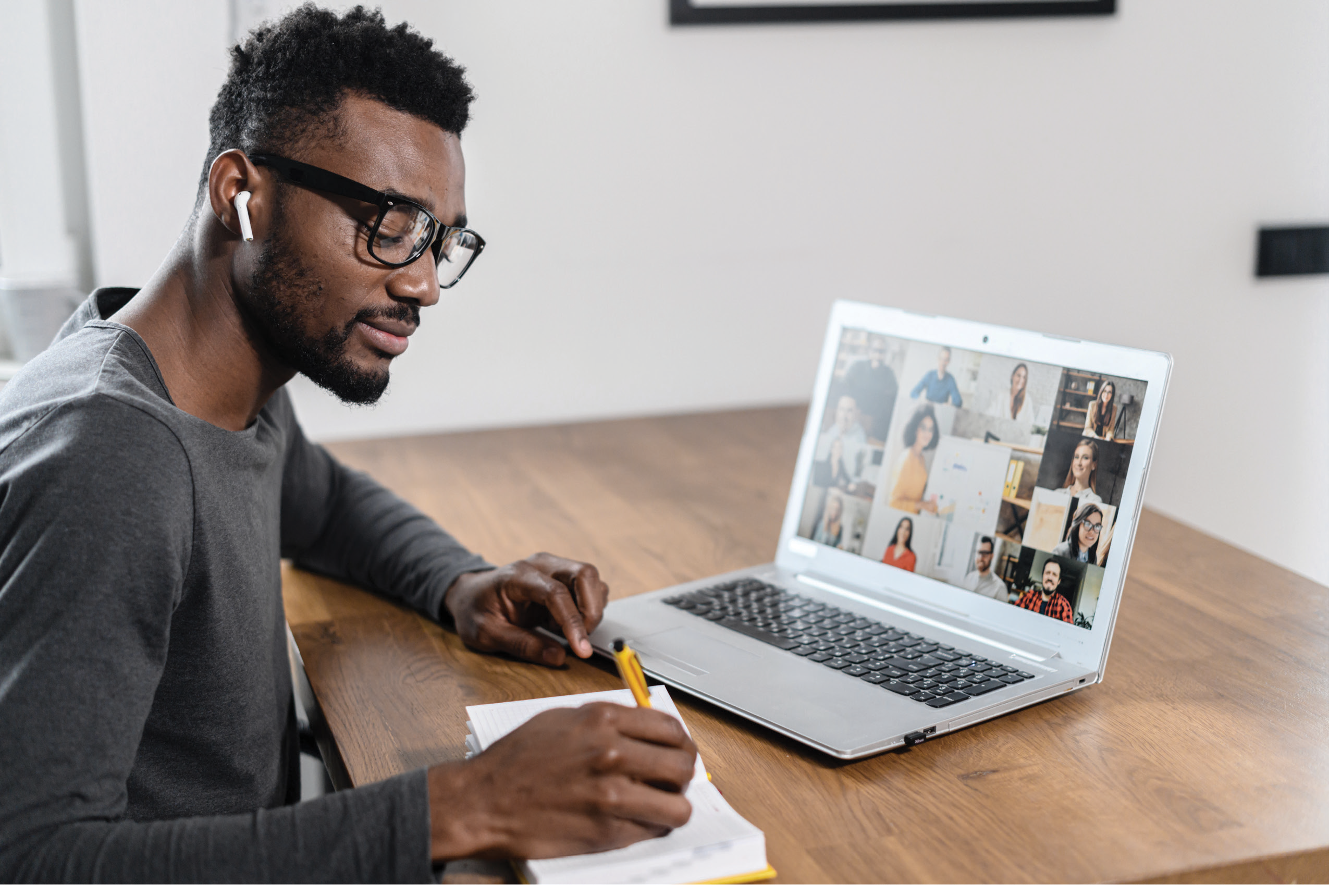 How to Create Brand Awareness with a Virtual Conference
Work wasn't the only thing that was suddenly shifted to a remote format. As the pandemic spread around the globe, organizations canceled their in-person conferences and events in favor of virtual ones. And they quickly found that brand awareness doesn't translate the same when you're speaking to a sea full of screens.
 The Branding Gap Between Virtual and In-Person Events
Every event you host or attend has the power to support your brand. This is your chance to interact with a focused target audience, flex your expertise in the industry, and make key connections that will build value over time.
These benefits translate to the virtual event industry, too, but in a different way.
For starters, it's hard to recreate the physical vibe of an event in an online format. The energy in the air is different. Individuals are watching the event from the comfort of their own home, surrounded by distractions instead of connecting with other event goers. You lose control over the design of the environment, which can affect how well your brand is remembered before,
during, and after the event.
However, there are opportunities in this regard. For starters, branding an in-person event is costly. There's the expense of printing graphics and signage, and then hiring a crew to set up and tear down your branded gear. Transforming these into digital assets is much more cost-effective, not to mention more eco-friendly.
There's also the aspect of audience interaction and brand activation. Crowds feed off of crowds. People participate when those around them are also participating. But the virtual aspect makes it easier (and more comforting) to take a passive approach to event attendance. They're in your world, but they're also in their own world. That makes it harder for them to buy into your brand.
It's a large gap to close, but it's not wholly impossible, either. First, remember that people may "tune out" at in-person events, too. And second, now is the time to get creative and find ways to keep your audience engaged and participating throughout the event. Live branded polls, live Q&As, and workshop activities give them a reason to stay glued to the screen.
How to Improve Branding at Virtual Events
In addition to the tips outlined above, we're sharing some other tips to help you brand your virtual event for maximum engagement:
Event Identity
Building brand connections start well before your first speaker takes the stage. When you think of Baselworld, for example, images of high-end luxury goods come to mind. When people are heading to Comic-Con, things like cosplay, pop culture, and all things nerdy might steal your focus. These are large-scale, well-established events that have cultivated their brand images over time. But even if you're a small brand hosting a small, one-time event, you can steal a page from their branding playbooks.
Give your event an identity. This is the common theme that you can use across all of your marketing materials, outreach, and imagery. It sets a strong expectation for the type of attendee the event is for, and also what they can expect from your event. Make it easy to recognize and associate with what your company does.
Consistent Event Marketing
As with any type of marketing, being consistent with your event marketing can lead to better brand recognition. Use your event identity to develop visuals and messaging that support your brand and event. Make sure you're infusing this theme into all of your channels, including email, social media, your website, and anywhere else you're promoting your event. Also, include your branding on your event's sign-up landing page, as well as any automated communications you send to attendees before and after the event.
Speaker Engagement
Whether you're the sole star of your event or you have an entire lineup of speakers, everyone who will face your audience should be part of the event's brand. This might be having a shared event tagline, for example, or asking the audience to use a specific branded hashtag when sharing on social media. Even if your speakers aren't directly associated with your company, they need to link to and support the event's brand.

Promotional Branded Products
Branded swag is a mainstay of in-person events, but it can also translate to the virtual event industry. One option for this is to send promotional products to attendees ahead of time so their stuff arrives by or before the event. You can also showcase some branded items during your virtual event and choose winners based on participation or contests, then mail them the products
after the event. Making this touchpoint before or after an event gives people another opportunity to interact with you, helping to keep your brand on their radar and build more familiarity.
Give your virtual event the physical brand support it needs — contact our team today for a consultation!